Distinguished Professor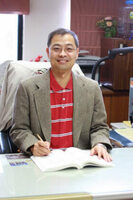 Name : Lin, Chun-Wei
Job title :

Distinguished Professor &

Email : lincwr@asia.edu.tw
Office/TEL :

M649/(04)2332-3456#6279 or 1910

Education :

PhD., Department of Industrial Engineering, The Pennsylvania State University, US

Expertise :

Global Logistics and Supply Chain Management, Manufacturing and Logistics System Design, Plan and Control, Green Production Management, Health Industry Management

Professional Experience :

Conveners of E-commerce Division and Business Franchise Division, Service Industry and Innovation Research Project (SIIR), Department of Commerce, MOEA; Chief Reviewer of Small Business Innovation Research Project (SBIR), Department of Industrial Technology, MOEA; Technical reviewers for National Focal Industry Technologies (logistics, manufacturing, and service industries); Instructor for CILT certificate training; Reviewer for National Higher Education Universities, MOE; Reviewer for Science and Technology Universities; Convener for IEET; Deputy Secretary of CIIE, Founding board member of APBITM; Board member of APIEMS, Senior consultant of YSPSAH

Honors & Awards :

Accumulated grand amount reaching 129 million NT dollars. Published over 300 articles including research papers, conference papers, technical papers, and computer software. 

Office Hour : Office Hour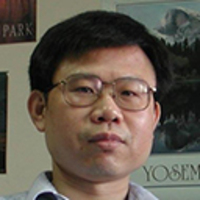 Name : Lai, Cong-Qian
Job title :

Distinguished Professor

Email : laitc@asia.edu.tw
Office/TEL :

M616/(04)2332-3456#1938

Education :

PhD., Department of Industrial Engineering (Department of Management Science and Engineering now), Stanford University, US 

Expertise :

Technology management, Business Intelligence and Data Mining

Professional Experience :

Associate Professor (1991-1996), Professor (1996--2016), Department of Business Administration, National Taiwan University.  Visiting Scientist (1998--1999), Operations Research Center, MIT. Professor (2016--2020), School of Economics, Harbin Engineering University.

Honors & Awards :

One of the scholars who published the most papers in the Management Department of the Humanities Division of the National Science Council from 1995 to 2004.  Research Award of Fu Sinian, 1994, National Taiwan University.