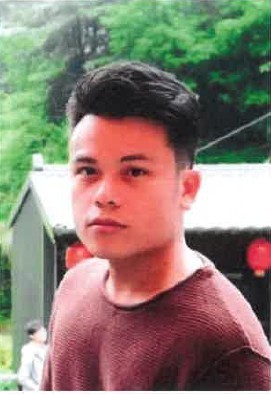 Status
Assistant Professor
Name
Bui, Dat-Tat
Email
buitatdat@asia.edu.tw
Job title
Assistant Professor
Office/TEL
HB87/(04)2332-3456#20087
Education
PhD., Department of Shipping and Transportation Management, National Taiwan Ocean University, Taiwan
Expertise
sustainable development indicators; supply chain management; solid waste management; corporate sustainability; sustainable consumption and production; circular supply chain, circular economy, data driven.
Office Hour
Office Hour
Websites
https://research.asia.edu.tw/TchEportfolio/index_1/109100087
Professional Experience
Assistant Editor - Journal of Industrial and Production Engineering (Scopus, ESCI).  Review editor - Frontiers in Sustainable Cities Journal.
Honors & Awards
Google H-index: 10; Scopus H-index: 10.
| Year | Paper Title |
| --- | --- |
| 2021 | Feng Ming Tsai、BUI TAT DAT、曾明朗(Ming-Lang Tseng)*、Ming K Lim、Raymond R Tan, Sustainable solid-waste management in coastal and marine tourism cities in Vietnam: A hierarchical-level approach, Resources, Conservation and Recycling, vol.168 pp.105266- |
| 2021 | Feng Ming Tsai、BUI TAT DAT、曾明朗(Ming-Lang Tseng)*、Ming K Lim、Kuo-Jui Wu、Abu Hashan Md Mashud, Assessing a hierarchical sustainable solid waste management structure with qualitative information: Policy and regulations drive social impacts and stakeholder participation, Resources, Conservation and Recycling, vol.168 pp.105285- |
| 2021 | Feng Ming Tsai、BUI TAT DAT、曾明朗(Ming-Lang Tseng)*、MohD Helmi Ali、Ming K Lim、Anthony SF Chiu, Sustainable supply chain management trends in world regions: A data-driven analysis, Resources, Conservation and Recycling, vol.167 pp.105421- |
| 2021 | BUI TAT DAT、Feng Ming Tsai、曾明朗(Ming-Lang Tseng)*、Raymond R Tan、Krista Danielle S Yu、Ming K Lim, Sustainable supply chain management towards disruption and organizational ambidexterity: A data driven analysis, Sustainable Production and Consumption, vol.26 pp.373-410 |
| 2021 | 曾明朗(Ming-Lang Tseng)、BUI TAT DAT、Ming K Lim(Ming K Lim)*、Feng Ming Tsai、Raymond R Tan, Comparing world regional sustainable supply chain finance using big data analytics: a bibliometric analysis, INDUSTRIAL MANAGEMENT & DATA SYSTEMS, vol.121 no.3 pp.657-700 |
| 2020 | Feng Ming Tsai、BUI TAT DAT、曾明朗(Ming-Lang Tseng)*、Ming K Lim、Jiayao Hu, Municipal solid waste management in a circular economy: A data-driven bibliometric analysis, JOURNAL OF CLEANER PRODUCTION, vol.275 pp.124132- |
| 2020 | BUI TAT DAT、Mohd Helmi Ali、Feng Ming Tsai、Mohammad Iranmanesh(Mohammad Iranmanesh)*、曾明朗(Ming-Lang Tseng)、Ming K Lim, Challenges and trends in sustainable corporate finance: A bibliometric systematic review, Journal of Risk and Financial Management, vol.13 no.11 pp.264- |
| 2020 | BUI TAT DAT、Feng Ming Tsai、曾明朗(Ming-Lang Tseng)*、Kuo-Jui Wu、Anthony SF Chiu, Effective municipal solid waste management capability under uncertainty in Vietnam: Utilizing economic efficiency and technology to foster social mobilization and environmental integrity, JOURNAL OF CLEANER PRODUCTION, vol.259 pp.120981- |
| 2020 | Feng Ming Tsai、BUI TAT DAT、曾明朗(Ming-Lang Tseng)*、Kuo-Jui Wu、Anthony SF Chiu, A performance assessment approach for integrated solid waste management using a sustainable balanced scorecard approach, JOURNAL OF CLEANER PRODUCTION, vol.251 pp.119740- |
| 2020 | Feng Ming Tsai、BUI TAT DAT、曾明朗(Ming-Lang Tseng)*、Kuo-Jui Wu, A causal municipal solid waste management model for sustainable cities in Vietnam under uncertainty: A comparison, Resources, Conservation and Recycling, vol.154 pp.104599- |
| 2020 | Feng Ming Tsai、BUI TAT DAT(BUI TAT DAT)*, Impact of word of mouth via social media on consumer intention to purchase cruise travel products, Maritime Policy & Management, vol.48 no.2 pp.167-183 |
| 2020 | BUI TAT DAT、Feng Ming Tsai、曾明朗(Ming-Lang Tseng)*、MohD Helmi Ali, Identifying sustainable solid waste management barriers in practice using the fuzzy Delphi method, Resources, Conservation and Recycling, vol.154 pp.104625- |
| 2018 | 曾明朗(Ming-Lang Tseng)*、Kuo-Jui Wu、Chia-Hao Lee、Ming K Lim、BUI TAT DAT、Chih-Cheng Chen, Assessing sustainable tourism in Vietnam: A hierarchical structure approach, JOURNAL OF CLEANER PRODUCTION, vol.195 pp.406-417 |
| 2018 | 曾明朗(Ming-Lang Tseng)、Ming Lim、Kuo-Jui Wu、 Li Zhou、BUI TAT DAT, A novel approach for enhancing green supply chain management using converged interval-valued triangular fuzzy numbers-grey relation analysis, Resources, Conservation and Recycling, vol.128 pp.122-133 |
| 2017 | Ming K.Lim(Ming K.Lim)*、曾明朗(Ming-Lang Tseng)、Kim HuaTan、BUI TAT DAT, Knowledge management in sustainable supply chain management: Improving performance through an interpretive structural modelling approach, JOURNAL OF CLEANER PRODUCTION, vol.162 pp.806-816 |
| 2017 | 曾明朗(Ming-Lang Tseng)*、BUI TAT DAT, Identifying eco-innovation in industrial symbiosis under linguistic preferences: A novel hierarchical approach, JOURNAL OF CLEANER PRODUCTION, vol.140 pp.1376-1389 |
| Category | Course Code | Course Title | Year |
| --- | --- | --- | --- |
| 研究所博士班 | MID00011B | 產業策略與發展研討 | 111 |
| 研究所博士班 | MID00006B | 研究方法 | 111 |
| 大學日間部 | 86U00229A | 行銷管理 | 111 |
| 大學日間部 | 82U00143C | 學輔時間(一) | 111 |